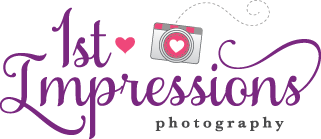 Jemma has been photographing our daughter since she was 3 months old. Her unobtrusive photojournalistic approach has ensured our daughter is always captured at her most natural and is happy and content throughout the shoot. Jemma has an eye for capturing the best backgrounds and we have many beautiful photos of our daughter alongside flowers, by water and in the woods. This not only makes for beautiful natural photos but also captures the essence of our daughter as she explores her surroundings. One of Jemma's real talents as a photographer is capturing 'in the moment' candid photographs that can often be lost within the more traditional staged photos. Our daughter is now almost 2 years old and through Jemma's photography and commitment to each photo shoot those precious baby and toddler years and the true beauty and spirit of our daughter have been captured forever.
Camilla & Jack
Baby, Toddler, Cake Smash & Fairy Themed Photography
Absolutely thrilled with the photos Jemma took on our couples shoot. Jemma tried her best to make us feel more comfortable in front of the camera in order to provide us with some wonderful, natural images. She happily discussed locations and ideas for photos before the session and offered some suggestions of poses she thought would work well for us. Jemma also suggested trying out some sparkler photos, this is something I have always wanted to do and it gave us some lovely, unique photos which I am very happy with. Highly recommended - Jemma is a wonderful photographer.
Tassi & Nick
Couples Photography
Absolutely AMAZING service from start to finish. So pleased with our wedding package. Was great value for money & the photographs are stunning! Jemma is so lovely & made even the most camera shy Groom feel comfortable. Thank you so much for giving us these wonderful memories of our special day.
Mr & Mrs Nichols
Wedding Photography
Received our wedding photos hand delivered by Jemma last week which came on a memory stick in a lovely little box with a lovely hand written note from Jemma which made it that more special. I can't thank you enough Jemma for capturing our special day in the way you did. You captured everything I asked for and more; we're so pleased with our pictures. All our guests thought you were brilliant, such a lovely kind lady. Would definitely recommend her for your wedding day or even just a special occasion she really is a lovely lady and a brilliant photographer. I can't wait to book her for another special occasion. Thanks again Jemma. Love Mr and Mrs Rainbow x
Mr & Mrs Rainbow
Wedding Photography
Just received my photos of my bubs 1st birthday cake smash and splash and they are amazing! We are so in love with them! She was so patient and really captured the enjoyment of each moment! We all felt super comfortable during the photoshoot and even before we met Jemma - her communication was amazing. And the turn around time was super quick and importantly as she promised. I cannot recommend her work enough!
Tish, Pete & Theo
Cake Smash & Splash Photography
Now this is why we love you Jemma 🤗 Every last detail from booking the shoot to the finished CD with a personalised message is special and you really do go out of your way to make everything perfect. When I first received the package on Saturday and opened it, I was filled with excitement and then I read the personal message on the inside and it brought a tear to my eye I was honestly touched. I then gathered the family round to have a look at the photos, we were smiling at how stunning they all are. You have really done an amazing job and we are grateful to have such a lovely photographer, looking forward to seeing you in January for newborn cuddles 🙂xThank you xxxx
Grace & Vish
Maternity Photography
I received my wedding photos yesterday... and what can I say- they are wonderful, every single photo I loved (god knows how i'll choose which ones to frame!) Jemma was really wonderful throughout the day- staying later than she was meant too as our DJ turned up late so she could get the first dance photos! Everyone at the wedding commented on how friendly and lovely Jemma was. I'm over the moon with our photos and would definitely recommend to anyone looking for a photographer. x
Mr & Mrs Edwards
Wedding Photography
THANK YOU THANK YOU THANK YOU ! So glad that we chose 1st impressions photography . They are truly beautiful and you captured some gorgeous moments of our our baby Ethan . You made us feel instantly at ease. Thank you , you were brilliant!!!!
Jay, Ania & Ethan
Cake Smash & Splash Photography
Jemma, we can't thank you enough for our cake smash photoshoot today. You were absolutely amazing! Your patience with my daughter was commendable and giving us a second hour just makes you the best I have had so far. I would highly recommend 1st Impressions to anyone who is looking for an amazing photoshoot experience. Jemma is amazing and is so professional, so patient and very observant! Just everything you need from someone who is making you your beautiful memories xxx
Raghav, Mansi & Aaria
Cake Smash & Splash Photography
We received our wedding photos last week and they are simply stunning! Jemma captured our wedding perfectly and really captured all the small details that made our day so special. She shared her ideas and expertise to make sure that all the key moments of the day were captured beautifully. She also travelled to us for our engagement shoot and captured some wonderful pictures of us. We wouldn't hesitate to recommend Jemma to anyone looking for a dedicated and passionate photographer.
Mr & Mrs Cox
Wedding Photography
Received my LO first birthday pictures. Must say such a talented lady u r Jemma. Can't thank you enough. And such a lovely person as well! So glad that we chose 1st Impressions Photography. They are truly beautiful and you captured all gorgeous moments of our little one Anika. You made us feel so comfortable u captured each and every moment of ours. Thank you, you were brilliant!!!! I would highly recommend you Jemma.
Prapoorna & Anika
Birthday Party Photography
Cannot recommend Jemma enough! She delivered above and beyond for Buddy's Cake Smash and made the whole experience so enjoyable. Thankyou so much!
Emma & Buddy
Doggy Cake Smash Photography
Thank you for the fun, frosting and smarties packed photoshoot for Sia's 1st birthday. We really enjoyed ourselves and appreciate that you were patient and made Sia feel comfortable. Looking forward to seeing the photos in a few weeks time. We'll contact you soon about the christening photo's xXx
Sia
Cake Smash Photography
So so pleased with our family photoshoot that Jemma did. We all felt so comfortable at her studios and she spent hours tirelessly with two very demanding 7 month and 6 yr old boys. The result was amazing just love our pics. Surely am coming back for more.. xx
Manan & Ruma
Family Photography
Jemma attended our wedding in August 2014 and I asked her to photograph the reception, we were thrilled with the images she captured! Her artistic and creative side made her an excellent choice for posed photos, and her quiet respectful demeanour allowed her to capture natural shots of the wedding party and our guests. She is dedicated and her love for photography is evident in her work. I love looking back through her pictures and reliving the day.
Mr & Mrs Pollock
Wedding Photography
Jemma's photographs of our wedding were beautiful. After realising our wedding will be a little tricky for 1 photographer, Jemma stepped in at short notice and did not disappoint. Her shots were truly amazing and we were incredibly grateful to have her there. The speed in which she edited and sent them was also fantastic. Couldn't recommend her highly enough. Thank you!!
Mrs & Mrs O'Sullivan
Wedding Photography
Jemma done the photography for our wedding in July and I received our photos back today, they are absolutely amazing, thank you so much for capturing all the special moments of our day.
Mr & Mrs Humphries
Wedding Photography
All the photos from three months old of my granddaughter have been very very natural, also say photos she took of a wedding where I was a guest and so so natural again. Just catches those magic moments so naturally and professional. I wouldn't hesitate to engage Jemma for any kind of photos from animals, nature, people etc etc
Barb
Family Photography
Great photos, professional service, nice shots, highly recommendable.
Mario & Flavia
Children's Birthday Party Photography
Your time, effort and eye for detail is amazing, and we can't thank you enough for helping us to capture some amazing memories of our wedding day. I think one of our very favourite photos from the day is the black and white photo of the groomsmen, with only blue colour standing out. We love it!
Mr & Mrs Doull
Wedding Photography