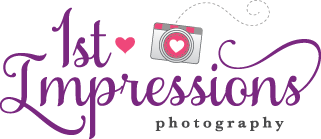 PORTRAIT PHOTOGRAPHY PRICES
*** Portraiture sessions are all-inclusive so there are no hidden charges for your photographs ***
*** Your images will be professionally edited and displayed in your own private online gallery ***
*** A DVD of the high resolution JPEG images is included in the cost, along with a licence to print from at your leisure ***
Your maternity shoot can be done at my home studio, in the comfort of your own home or at a location of your choosing. I will spend at least an hour carefully creating a collection of images of you and your bump for you to treasure. Your partner and any other children are most welcome to be involved.
Ideally carried out within 14 days of your baby's birth, your newborn can be photographed in my cosy and warm studio or in the comfort of your own home, in a relaxed atmosphere where there is everything baby might need to hand and we can take breaks whenever needed for feeding and changing. I have a selection of backdrops and props to capture some unique images of your new bundle of joy.
Family / Children / Couples
Family photoshoots can be done at the studio, in the comfort of your own home or as a lifestyle session at a local location of your choosing, such as a lake or the woods. I will spend at least an hour capturing a selection of group and individual family portraits in natural surroundings, showing the family having fun together.
Cake Smash (and "Splash")
A popular tradition that has made its way from over the pond is "cake smash photography" - usually to celebrate a birthday - where your child is given a cake, a wooden spoon and the photographer captures the cakey carnage that ensues! These shoots are best done at my studio where you don't have to worry about the mess - that's my job! But they can also be done in your home, preferably in the kitchen or a location that isn't carpeted! We can spend an hour or so getting before, during and after shots, using a selection of props such as tutus, bunting and sparkly letters to enhance the images. For no extra charge (studio only), you can have a "smash and splash" session - complete with vintage bathtub to capture the clean up with lots of bubbles and rubber ducks. All you need to supply is the cake!
Tailored to your child's interests, from fairies and princesses to knights and soldiers. These shoots can be carried out on location, such as the woods, or in my home studio. Taking around an hour to capture your child enjoying a bit of role play in their favourite dressing up outfit, we'll make sure to get a few parent and/or sibling shots too, for that memory in your family album.
I can capture your dog bounding through corn fields during walkies, your cat curled up in a ball on the sofa or your rabbits binkying contently in your garden. Exotic pets welcome too! These 30 minute sessions are designed to capture the personality of your fluffy friend, without intruding in their territory. As an animal lover and bunny mummy myself, I will happily spend some time beforehand getting acquainted with your pet and building trust, before brandishing the camera.