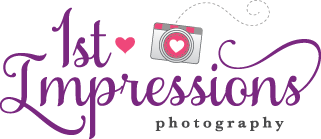 FREQUENTLY ASKED QUESTIONS
Below are answers to questions that I am often asked, but I appreciate that every client is different. If there's something else you'd like to know, please don't hesitate to shout!
What geographical areas of the country do you cover and would you be willing to travel?
I am based in Milton Keynes but my wedding photography service covers the whole of the UK, mainly focusing on South East England with Northamptonshire and the Home Counties – Hertfordshire, Bedfordshire and Buckinghamshire. I am happy to travel further afield.
Yes, of course! I have £2 million Public Liability and £75,000 Professional Indemnity insurance.
Do you have backup equipment in case something breaks?
Yes, I always bring a full range of backup equipment to every wedding and portraiture session. I have two spare camera bodies, copious amounts of lenses, spare batteries and memory cards. In addition, the DSLR camera that I mainly use (Canon 5D Mark III) has a dual memory card slot - so all of your precious images are written to two cards - one compact flash and one SD - of different brands. This duplication provides an instant backup of your photographs.
Who owns the copyright to the photographs; can I print my own and share with friends and family
?
The photographer retains the copyright to the images, so you cannot enter them into competitions or sell them to third parties such as stock libraries, but along with the USB stick and/or DVD, you are granted an unlimited licence to share your photographs with friends & family and personally print as and when you wish.
What is your wedding photography style?
I would describe my wedding photography style as natural and reportage, with a selection of couples portraits, group shots and the small details - to tell the story of your special day through pictures. You may have seen the word 'reportage' on several photographer's websites. This is a type of photo-journalism where the events are captured as they happen in a candid and unobtrusive manner.
Do you offer a free consultation?
Yes - please come and meet me for a no obligation chat about your wedding day and to look through some of my sample albums. I have convenient evening appointments available to fit in with your work commitments. There will be no hard sell or pressure to book.
What is included in the wedding photography package?
It all starts with an initial consultation to discuss your needs, followed by a venue visit and complimentary engagement shoot approximately one month before your big day. Brides and Grooms are often nervous about having their photo taken, but this is the perfect opportunity to get used to the camera so that on your wedding day it will feel natural and I can capture the real you. Approximately 21 days after your wedding, the fully edited images will be available for viewing in your private online gallery, and a week later, you will receive a bespoke wooden USB stick and box containing your precious memories to last a lifetime.
Optional extras include - a framed engagement shoot photograph with large mount for your guests to sign (instead of a traditional guest book), albums, thank you cards and extra USB sticks.
How many wedding photographs will I receive on the USB stick?
There is no upper limit! I will happily snap away throughout your day and from bridal preparations to first dance you can expect to receive somewhere in the region of 450-500 high resolution, fully edited images on your USB stick.
Will my photographs be in colour or black and white?
You choose! I photograph in colour but if you would prefer all images in black and white (or both) then this can easily be accommodated. Likewise, if there are any special effects you've seen, I will happily replicate these during post-processing. I'm particularly loving 'colour pop' at the moment, where the photograph is black and white, but the bride's bouquet - or men's socks - are in colour.
Will you co-ordinate group shots at the wedding?
Of course… when we visit the venue before your wedding day, we can find the perfect spot for your group shots together and make a list of who to include to make sure no-one is forgotten.
What happens if it rains on our wedding day?
Then we carry on under an umbrella! If it's just a shower in the spring and summer months, then we'll get creative indoors until it passes and save the outdoor shots until later. Mean and moody thunder clouds make for great wedding photos! Alternatively if the rain has set in for the day then we can make use of your beautifully decorated ceremony or reception venue.
Your standard packages don't include an album, why?
In this modern day, not everyone wants a printed album, especially those on a tight budget. It may be something that you decide to treat each other to for your first anniversary instead. For this reason, I offer albums as an 'optional extra' which can be added on to any of my three standard wedding packages at the time of booking to create a flexible version which meets your needs, or ordered at a later date entirely. I use Loxley as my main album supplier and do all of the design work in-house, sending you proofs to approve at every stage of the process. Only once you are totally happy with the design will your album go to print. Please come and view my sample albums to see the options available - there are so many covers and paper options to choose from.
How do we book you for our wedding?
You can contact me by phone or email (details at the bottom of the website), ping me a Facebook message, or fill out my contact form with your details, wedding date and any special requirements. Provided I am available on your chosen date, I will arrange a meeting with you and your intended to have a browse through my portfolio and recent examples of my work. If you would like to proceed, all you need to do is fill out my booking form (which I'll provide at the meeting) and include a non-refundable £100 deposit. This secures your wedding date. Once the paperwork and deposit has been received, I will send you a signed confirmation for your records.
What happens if we cancel or want to change the date of our wedding?
If you need to cancel the wedding, the deposit will be forfeited. All additional money (less expenditures for which receipts will be provided) will be refunded. If the cancelled wedding turns out to be a postponement, then subject to availability of a new date, all payments other than the booking fee may be transferred to the new date.
How long does a portrait session last?
There are no hard and fast rules, and this largely depends on you! The average session length is between one and two hours, apart from pet portraits which are usually shorter at around 30 minutes. Children tend to relax more as they get used to us and will soon let me know when they have had enough. For this reason, I generally don't put a strict time limit on the session and prefer to just go with the flow.
Where will you take our portraits?
Wherever you like! It could be at your home, in my studio or on location - the price stays the same. Milton Keynes and the surrounding areas have some beautiful parks, lakes and woodland that would make a fantastic backdrop to your images, as well as keeping children occupied. If you have somewhere in mind, please let me know and I'll see if I can accommodate you.
Plain coloured clothes or those with a simple pattern tend to work best. It's best to avoid bold patterns (such as stripes, checks and big logos) as they can be distracting. If I am photographing the whole family, then please try to wear colours that compliment each other. Newborns photograph best in little or no clothing to emphasise their newness. To add texture and contrast to the images, I will provide a selection of blankets. For children, I would recommend choosing a few outfits so that we can change to a different look in one session.
How do we receive our photographs?
With all portrait sessions, your images will be professionally edited and displayed in your own private online gallery. A DVD of the high resolution JPEG images is included in the cost, with which you are granted a licence to print from at your leisure.
When do we pay for our portraits?
Due to the bespoke nature of your session, full payment is required at the time of booking. If you require any optional extras, such as prints or wall art, these can be arranged after you have viewed your photographs, and the full price is payable upon ordering. I accept cash, cheques and bank transfers.
Do you charge travel expenses?
All portrait sessions within a 20 mile radius of MK5 include travel costs within the fees quoted. If you would like me to travel further afield than this, then mileage at 45p per mile will apply. Please contact me for a quote if you are unsure on travel distances.